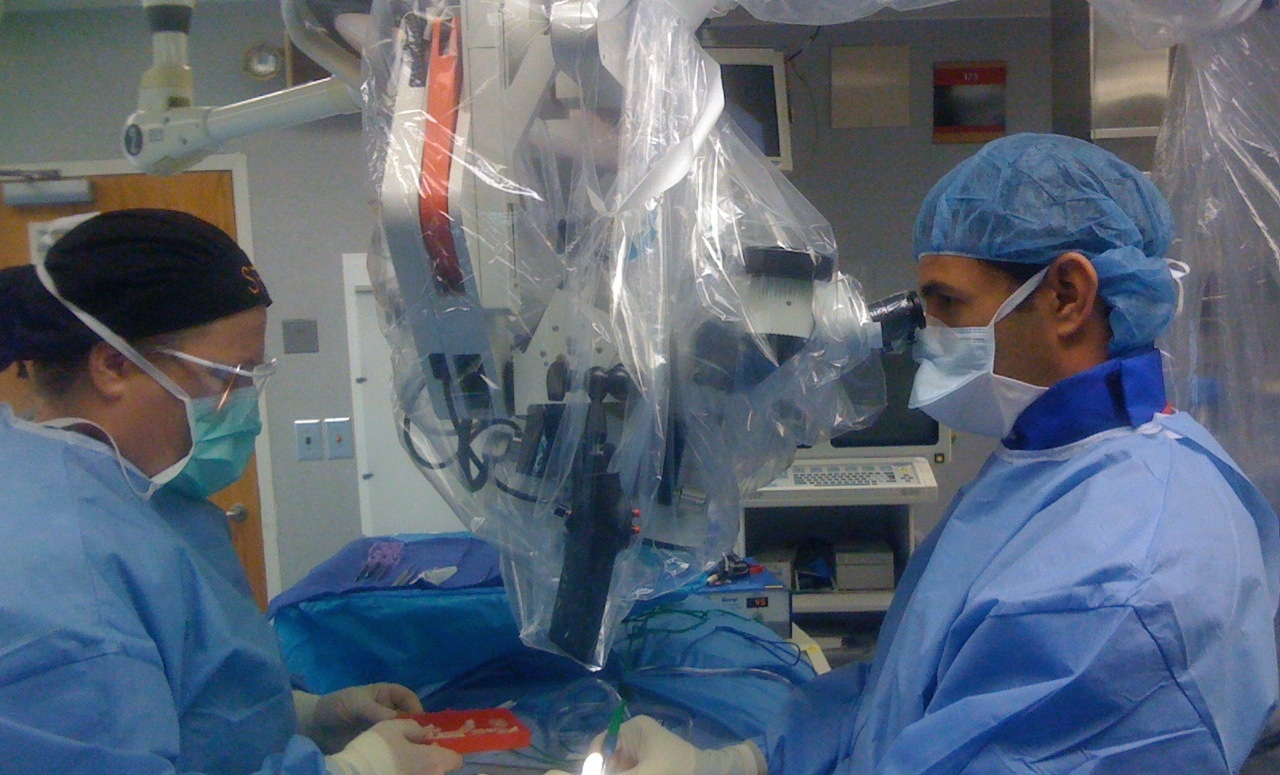 Back Doctor Charleston
Orthopedic surgeon, back doctor in Charleston Mount Pleasant for lower back pain, sciatica, scoliosis, lower back pain , spinal stenosis, shoulder pain, spondylosis, degenerative disc disease, herniated disc, back pain, stenosis, spondylolisthesis, neck pain, laminectomy, bulging disc, upper back pain, orthopedic surgeon, spine institute, pinched nerve in neck, kyphoplasty, cervical spondylosis and lower back pain relief.
At Wildstein Spine center, patients are only SEEN BY & treated by a board-certified spine surgeon each & every visit.
Dr. Wildstein founded the Wildstein Spine Center in 2008 after completing his specialty fellowship training in spinal surgery at Stanford University in California. Unlike other orthopedic and spine practices in the country, Dr. Wildstein does not use physician assistants (PA's) or nurse practitioners (NP's) to see his patients. What this means for patients at Wildstein Spine Center is that they will always have a personalized exam performed by only the most qualified individual with the highest level of training in orthopedic and spinal pathology- ensuring the continuity of care that patients demand in today's competitive market. Dr. Wildstein's high patient ratings and satisfaction scores are a testament to his honest, personal and knowledgeable treatment of those in his care.
Dr. Wildstein takes pride in the fact that he is an independent physician practice, not owned by the hospital system, and so he can provide an in-depth, thoughtful and thorough examination of every patient who comes through his door. In addition to giving lectures to and teaching other spinal surgeons across the country, Dr. Wildstein is the author of several textbook chapters on orthopedic and spinal surgery. His expert medical opinions are sought by individuals across the Southeast region, and he was recently named Top 3 Orthopedist in Charleston area by ThreeBestRated after their extensive review and inspection.
Dr. Wildstein currently serves as the Chairman of Orthopedic Surgery at St. Francis Hospital, Vice Chairman of Orthopedic Surgery at Roper Hospital, and serves in Orthopedic Spine Surgery at the VA Hospital in Charleston, SC.
PUBLICATIONS/Textbook chapters
Wildstein, MS, Carragee EJ, Kelly's Textbook of Rheumatology Chapter entitled, Non-Operative Treatment of Low-Back Pain, 2008
Agarwal, V, Wildstein, MS, Qeli A, Alamin, T, Lumbar intersegmental spacing and angulation in the modified lateral decubitus position versus variants of prone positioning. Spine J. 2009 Jul;9(7): 580-4
Cheng, I, Oshtory, R, Wildstein MS, The Role of Osteobiologics in Spinal Deformity, Neurosurg Clin N Am. 2007 Apr;18(2):393-401.
Wildstein MS, Schutte, HD, e-medicine chapter entitled, Femoral neck stress fractures, e-medicine.com 2007
Wildstein MS, Martin S, Glaser JA, Cryptococcal osteomyelitis in a 20-year-old male with sarcoidosis. Spine J. 2005 Jul-Aug;5(4):467-70.
Conrad JM, Wildstein MS, Hartsock LA, Internal Fixation in Osteoporotic Bone chapter entitled, Internal fixation of Proximal Humerus Fractures, An YH (ed) Thieme Medical, 2002.
Wildstein MS, Orthopaedic Issues in Osteoporosis chapter entitled, Current Concepts in Prevention of Periprosthetic Osteopenia, An YH (ed) Thieme Medical, 2002.
EDUCATION
Undergraduate:
Stanford University, Stanford, CA B.S., Biology 1994
Graduate:
Morehouse School of Medicine Atlanta, GA M.D. 2000
Internship:
Medical University of South Carolina Charleston, SC General Surgery 2001
Residency:
Medical University of South Carolina, Charleston, SC Orthopaedic Surgery 2006
Fellowship:
Stanford University, Stanford, CA Orthopaedic Spine Surgery 2007
LEADERSHIP
Current Chairman, Department of Orthopedic Surgery Roper-St. Francis Hospital Charleston, SC
Current Orthopedic Spinal Surgery Service, VA Hospital Charleston, SC
Vice-Chairman, Orthopedic Department Roper Hospital Charleston, SC
2006-07 Clinical Instructor Stanford University Hospital & Clinics, Palo Alto, CA
HOSPITAL AFFILIATIONS
Roper Hospital, Charleston, SC
Roper St. Francis Hospital, Charleston, SC
East Cooper Medical Center, Mount Pleasant, SC
ASSOCIATIONS
American Academy of Orthopaedic Surgeons- Fellow
South Carolina Medical Association/Charleston Medical Society
South Carolina Orthopaedic Association